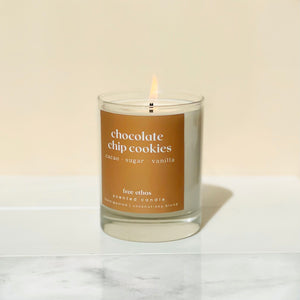 Absolutely Amazing...
I cannot explain accurately how phenomenal this candle is.
I bake cookies a lot and this candle legit smells like my kitchen after I bake a buncha batches of cookies. The scent is so spot-on and fills the room so well. Such an amazing product. I'm blown away. My room smells heavenly. Literally the scent of chocolate chip cookies encapsulated. Brilliant.